How To Pack For A Memorable Family Vacation With Kids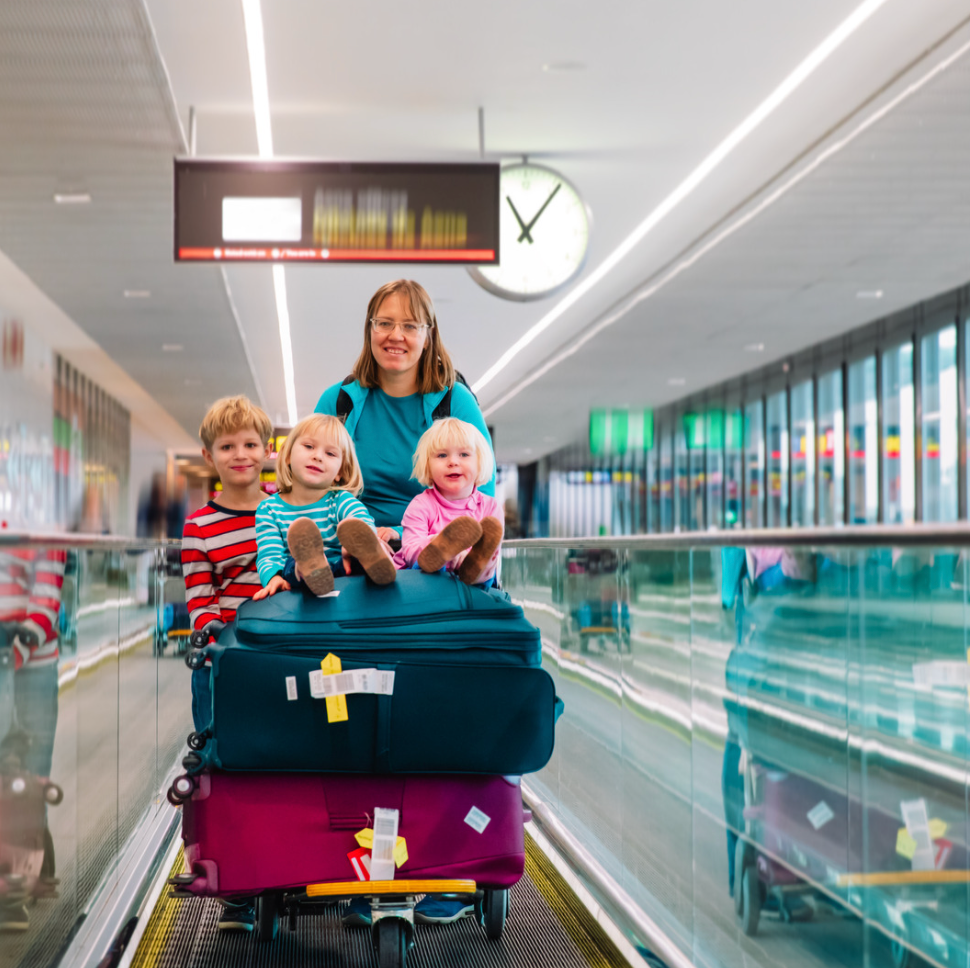 How To Pack For A Memorable Family Vacation With Kids

Going on a family vacation this end of year? What could be more thrilling? Your kids are probably already running frantic with impatience, wishing the day to arrive with the speed of light. With so much fun to be had, you want the entire trip and your stay to be as comfortable as possible, and how you pack matters to that effect. Especially when you have little kids, you want to consider their needs during the vacation; what to wear, what to eat, safety, etc. And perhaps, there are the teens, and then you and your spouse! So would you be dragging a ton of luggage throughout the journey? No, not if you only pack the essentials.
And that's what we discuss in this article. Here's how to successfully pack for a family vacation:

Use packing cubes

Packing cubes are a family vacation essential when you want to keep everyone's belongings organized during the trip. They can allow you to pack enough clothes for up to five days. Of course, you would get the chance to do some laundry at different points throughout the vacation if you'll be staying for long. The cubes will also help keep the clothes wrinkle-free.

Consider allocating two packing cubes for each adult and one for each kid.
Each cube should contain the same kind of clothing to make things easier. For example, everyone's swimsuits should be in one cube. That way, you won't have to search every piece of luggage just to find your swimsuit.

Clothing you need to bring

Okay, you've got the packing cubes. What clothes will you be putting inside?

 Underwear
 Bathing suits in case there'll be some swimming pool or beach frolicking
 Casual tops, shorts, and pants
 One stylish outfit
 Pajamas
 Jackets
 Socks

One useful tip when packing for a family vacation is to arrange the clothing into outfits. Instead of stacking different shirts into the cube, ensure each shirt has a matching pair of pants or shorts to go with. If not, you might end up with clothing pieces that are never worn throughout the vacation. And that's a waste of valuable space.

Three pairs of shoes are enough

You might want to pack all the fancy shoes, but you will likely realize you never really got to use more than three pairs later. With one nice pair for dressing up, one flip flops to use at home, and one pair to comfortably trek with outdoors, each person will be just fine.

Include materials to help the little ones pass time

If you are traveling with kids below five, something interactive and playful will be a worthy addition to your packing list. Toys, LEGOs, post-it notes, iPad minis, and snacks can help keep the little ones busy during the long trip.

Don't neglect safety

Safety is paramount during a family vacation. Whether you plan to camp or hike, keep everyone safe by including a first aid kit on your packing list. Think band-aids, Neosporin, hydrocortisone, ibuprofen, and Tums for kids.
For summer outings, hats, jackets, sunscreen, lip balms, and bug spray are essential. In the winter, hand warmers, wool hats, and sweaters will be handy.
Additionally, go with kid medicines and other medical items that may not be easily accessible in the destination country or state.

What to bring for babies

Going on a family vacation with a baby? Include the following on your packing list:

 Diapers
 Pacifiers
 Snacks
 Wipes
 Sippy cups
 Baby carrier

Now go out there and have some fun! :)